When you create restrictions and a user applies on a restriction, thus has the cash on delivery disabled, you can define a message to display to the user, in order to be informed about the cash on delivery unavailability and for the reason!
You can define different messages per restriction!
Checkout the DEMO and see for yourself!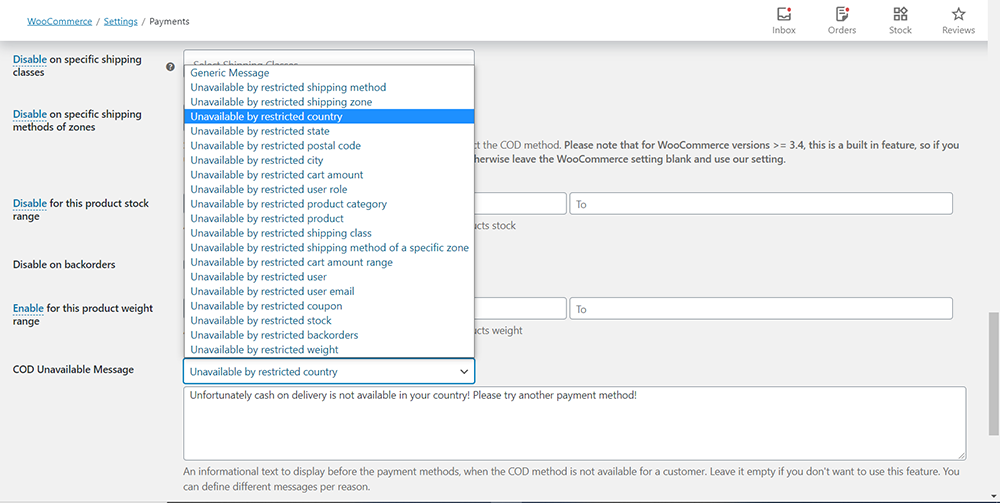 Admin Setup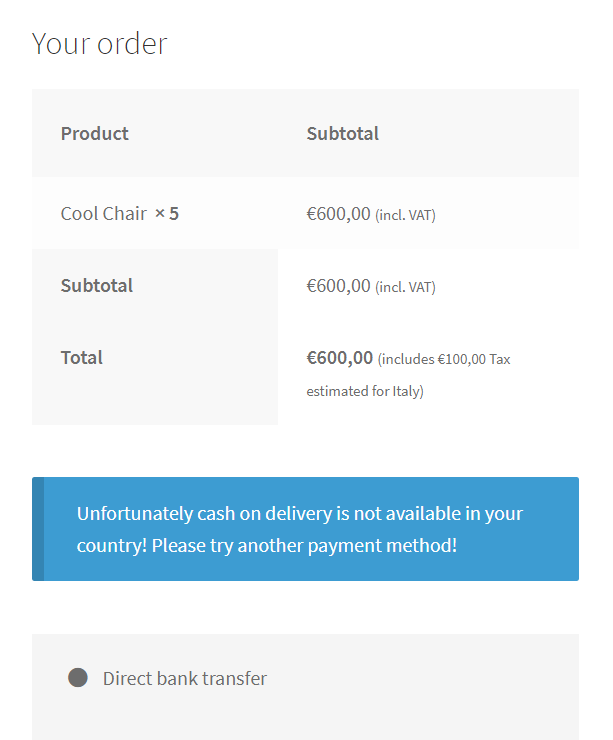 Checkout View