Protect your store from unreliable customers today
A much anticipated feature, giving you the capability to charge an advance amount, in order to secure the cash on delivery payment, and avoid fake orders and unreliable customers. You can collect the advance amount in any other payment gateway of your store and disable it on payment gateways you don't want to use, since our PRO plugin gives you the capability to enable/disable it per payment gateway. (e.g allow risk free cod payment only through PayPal).
Our Risk Free Feature is 100% compatible with all payment gateways, including:
PayPal
Stripe
Razorpay
Paytm
UPI
Open
Vivawallet
AmazonPay
PayTabs
Piraeus Bank/Eurobank/Ethniki bank (NBG)
and actually any other payment gateway, thanks to non-interfering structure of our software!
Checkout the DEMO and see for yourself!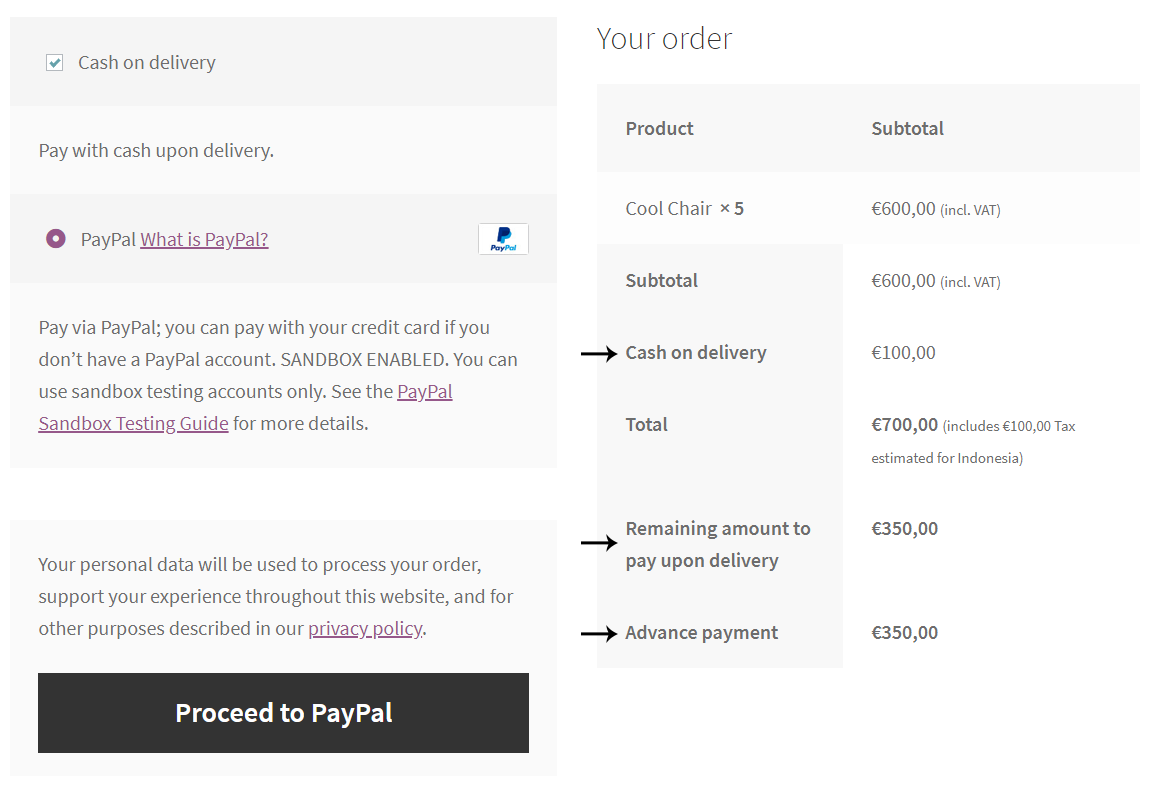 Risk free – Checkout View
Target specific audiences of your store
You can create as many risk free rules as you need, to cover different scenarios of charging an advance amount to your customer!
For example, you can create three different risk free rules:
The first one with cost 10% of the cart, for orders under 100 dollars and only for courier shipping method (disabled on local pickup)
The second one with cost 30% of the cart, for orders over 100 dollars and under 500 dollars
The third one with cost 50% of the cart, for specific customer phones list and specific customer zip codes
That was just an example. You can create any scenario that suits your store!
You can check the full list of combinable restrictions here.
The advance payment can be a fixed amount or a percentage of the customer's cart.

Risk free – Admin View – Setup rules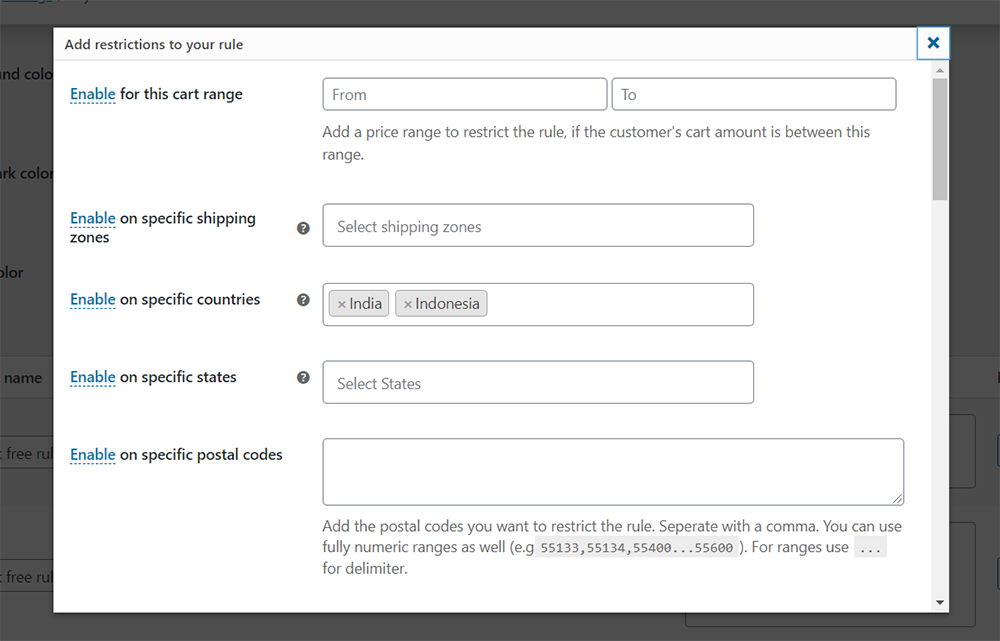 Risk free – Admin View – Restrict rules
Admin – Keep your orders clean and tidy
Our plugin instead of interfering with the order, it creates two different orders only for your administrator view.
Nothing changes for the customer experience and he/she is only aware of his/her original order (order received screen, emails etc)
One for the advance payment amount, without any products attached and the advance payment method as selected payment method
The actual customer's order with the correct remaining cash on delivery amount and the cash on delivery payment method as selected payment method
This way you keep track of your risk free orders in a very convenient way and retain compatibility with any 3rd party integrations you may have (such as: print labels for your courier service)

Risk free orders – Admin