Our plugin provides perfect compatibility with the well known and powerful WCFM multivendor plugin!
From now on you can:
Add different cash on delivery fees per vendor
Disable cash on delivery on specific vendors
Or target vendors with risk free COD!
All of this out of the box! All of this with perfect compatibility and extremely easy setup!

WCFM Multivendor – Setup different extra fees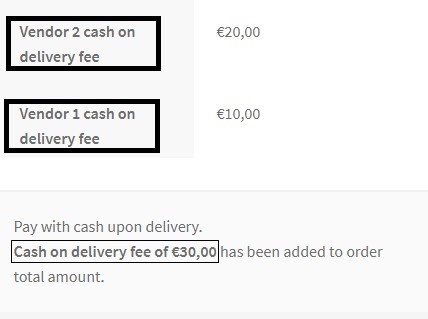 WCFM Multivendor different extra fees

WCFM Multivendor – Enable/disable COD