Add COD extra fees, fast and easily
With WooCommerce Smart COD PRO, you are one click away from applying extra fees to your COD orders! The setup is extremely easy and straightforward!
Checkout the DEMO and see for yourself!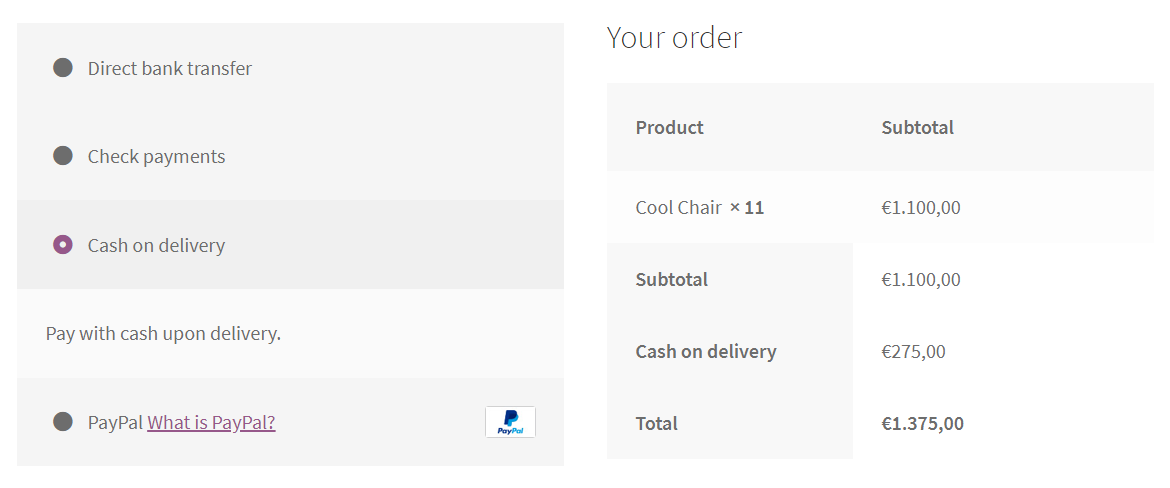 Extra fees – Checkout View
Target your audience with different extra fees
On our PRO version, you can define as many extra fee rules as you need, to cover different scenarios of charging your customer!
For example, you can create three different rules:
The first one with cost 2 dollars for all customers
The second one with cost 10% of the cart, for customers based on Germany, on specific zip codes and for cart total over 100 dollars
The third rule with cost 20 dollars, for customers using free shipping method
Or you can target based on cart ranges!
One rule with fixed extra fee of 2 dollars for carts between 0 and 100 dollars
One rule with percentage extra fee 10% of the cart, for carts between 100 and 200 dollars
One rule with percentage extra fee 20% of the cart, for carts between 200 dollars and over
That was just an example. You can create any scenario that suits your store!
You can check the full list of combinable restrictions, which you can use to setup extra fees, here!
WCFM Multivendor plugin – out of the box compatibility
Our PRO version is also compatible with WCFM Multivendor plugin, so you can setup different extra fees based on WCFM Vendor of your store!

Extra fees – Admin View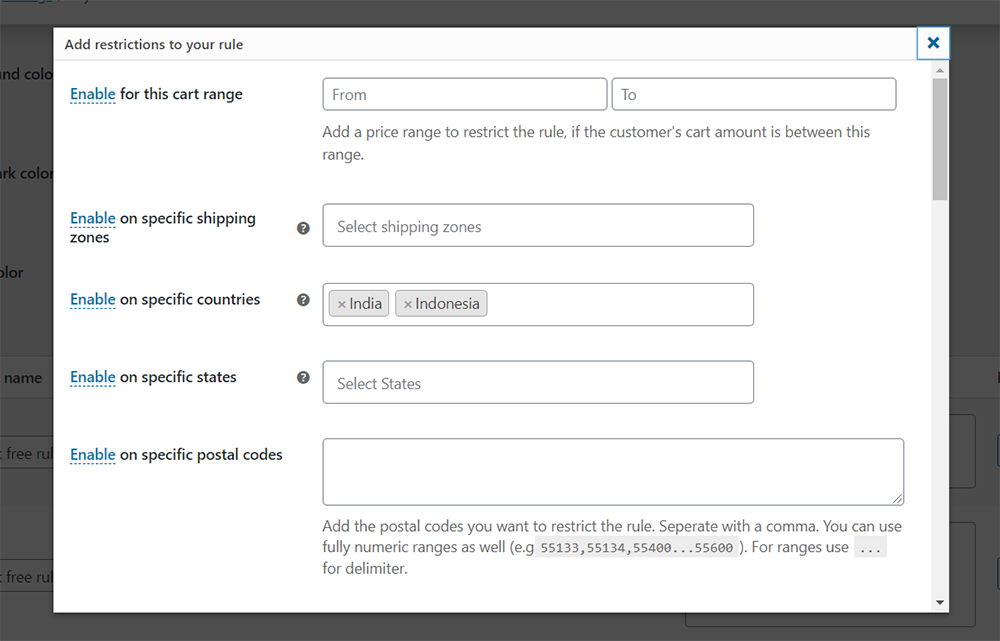 Extra fees – Admin View – Restrict audience